WILDWOOD BETHESDA FAMILY & COSMETIC DENTAL CARE
A BRIGHT HEALTHY SMILE CAN BE YOURS
WILDWOOD BETHESDA FAMILY & COSMETIC DENTAL CARE
A BRIGHT HEALTHY SMILE CAN BE YOURS
Office Location
10401 Old Georgetown Rd, Suite 405 Bethesda, MD 20814
Email Us
wwbethesdadental@gmail.com
One of the Top Dentists in D.C. Metro area
We are very proud to announce that our very own Dr Susan Chang has been named by Washingtonian Magazine as one of the Top Dentists in the DC Metro area! She was proudly featured in the March 2021 issue.
Dr Susan Chang has been named by Bethesda Magazine as one of the Top Dentists in the DC Metro area! She was proudly featured in the December 2020 issue.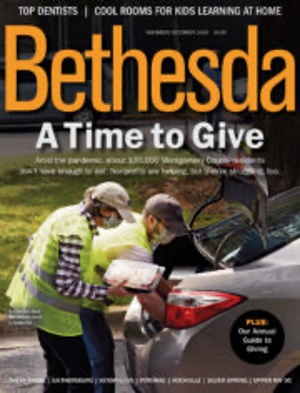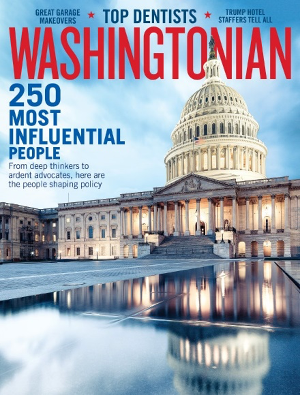 Dr. Chang
Dentist
Dr. Susan Chang graduated from New York University College of Dentistry. She completed an intensive general practice residency program at Jersey City Medical Center in New Jersey. Over ten years she has been in private practice to provide comprehensive dental care for the entire family in Frederick and Montgomery county, Maryland. Personalized, gentle, comprehensive patient care is her number one priority.
Reviews from Our Patients
Wildwood Bethesda Dental is the place to get exactly what you have wanted to have – an amazing smile. No pain. No drama.
Great doctor with smily face all the time! She would never gave me unwanted treatments and charges unless it's necessary. She also speaks Korean which is great, so that makes less communication issues.
You know it is very difficult to love DENTISTS, but she is just exceptionally excellent in quality of her care and her professionalism. I just hope she doesn't move to anywhere. I was so much satisfied with my INVISALIGN treatment.
For your convenience, we accept cash and major credit cards. Payment is expected at the time services are performed.
As a service to our patients, our practice accepts most dental insurance programs, including non-managed care, indemnity (traditional) and PPO. Our accounting staff will prepare all the necessary forms for your dental benefits. However, we remind you that your specific policy is an agreement between you and your insurance company. Please keep in mind that you are responsible for your total obligation should your insurance benefits result in less coverage than anticipated. Our staff will gladly submit a pre-treatment estimate to your insurance company so that you will know what your benefits will be.
The fees charged for services rendered to those who are insured are the usual and customary fees charged to all our patients for similar services. Your policy may base its allowances on a fixed fee schedule, which may or may not coincide with our usual fees. You should be aware that different insurance companies vary greatly in the types of coverage available. Also, some companies take care of claims promptly while others delay payment for several months.
Our goal is to partner with our patients to help them achieve and maintain a lifetime of excellent oral health. We provide a superior dental experience. An emphasis is placed on patient education and preventative care as we utilize the latest dental technology and equipment.